And it's a simple one to answer because, essentially, there's no real difference between rooflights and skylights.
Both words describe windows that are built into the roof of a property to increase the flow of natural light. And you'll find them used interchangeably all over the web.
More importantly if you, as a customer, talk to a builder or supplier using either of those words, they'll understand exactly what you mean.
What you might not be so familiar with, are terms like roof windows and roof lanterns.
So let's look at a few of these similar terms and the differences between them.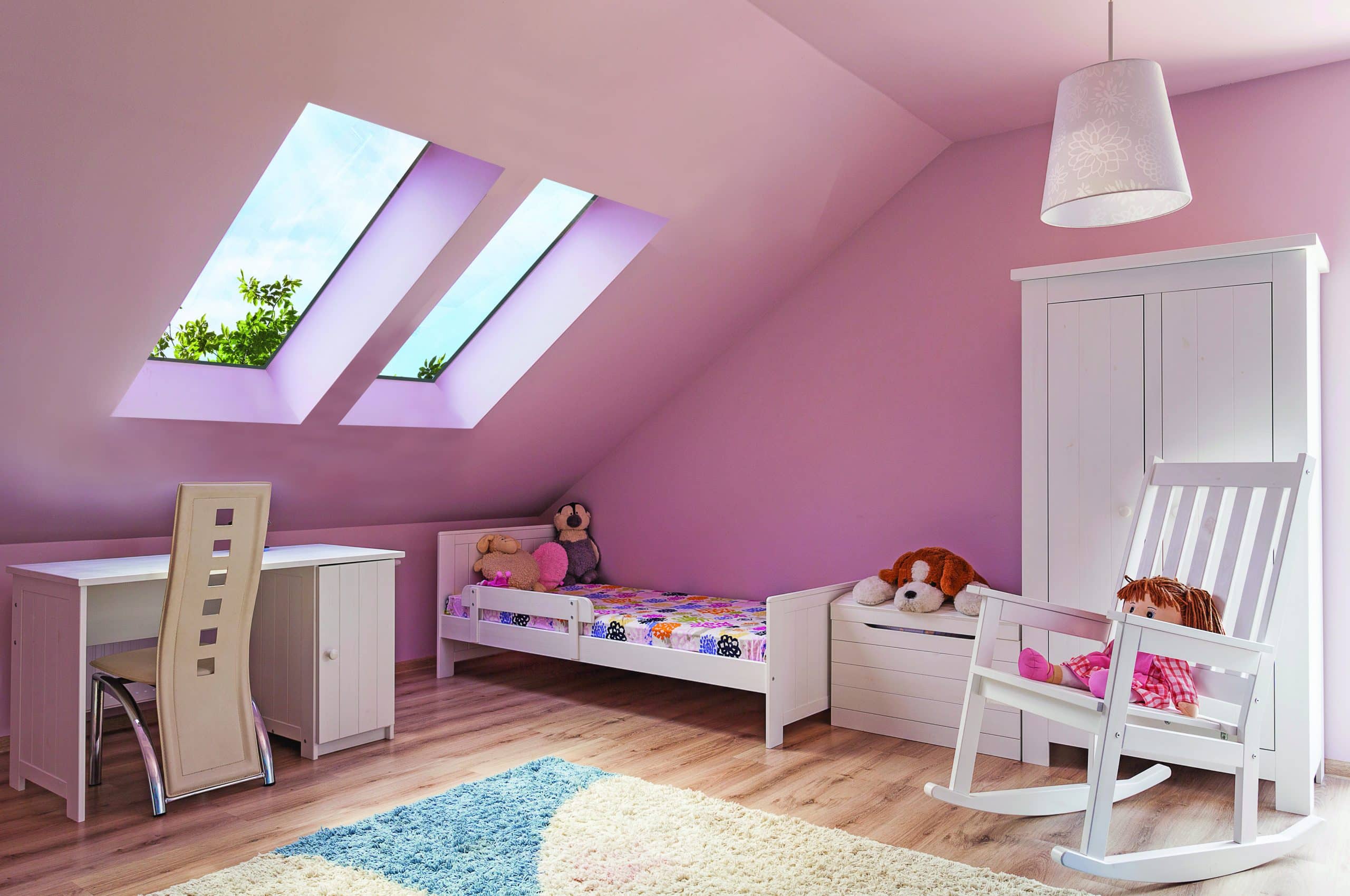 What is a skylight?
Skylight is the term most of our customers use when describing any kind of window that goes into a roof.
This is a good general search term to use if you're considering a skylight and you want to see what your options are.
But skylight is a generic term rather than a technical one, so it might not be accurate if you're talking in terms of building regulations or standards.
This is why some people call them rooflights.
What is a rooflight?
It typically refers to a flat glazed unit, installed on a flat roof — or on a pitched roof where it's fitted 'out of plane' with the level of the tiles.
Most rooflights are installed using an upstand, which raises the glazed unit above the surface of the roof. This is important for weatherproofing and prevents the rooflight from leaking when it rains.
Flat rooflights can be fixed (non-opening), or with a hinged opening if you also want to use them for ventilation.
They can be installed as a standalone glazed unit or in a line as part of a larger modular arrangement.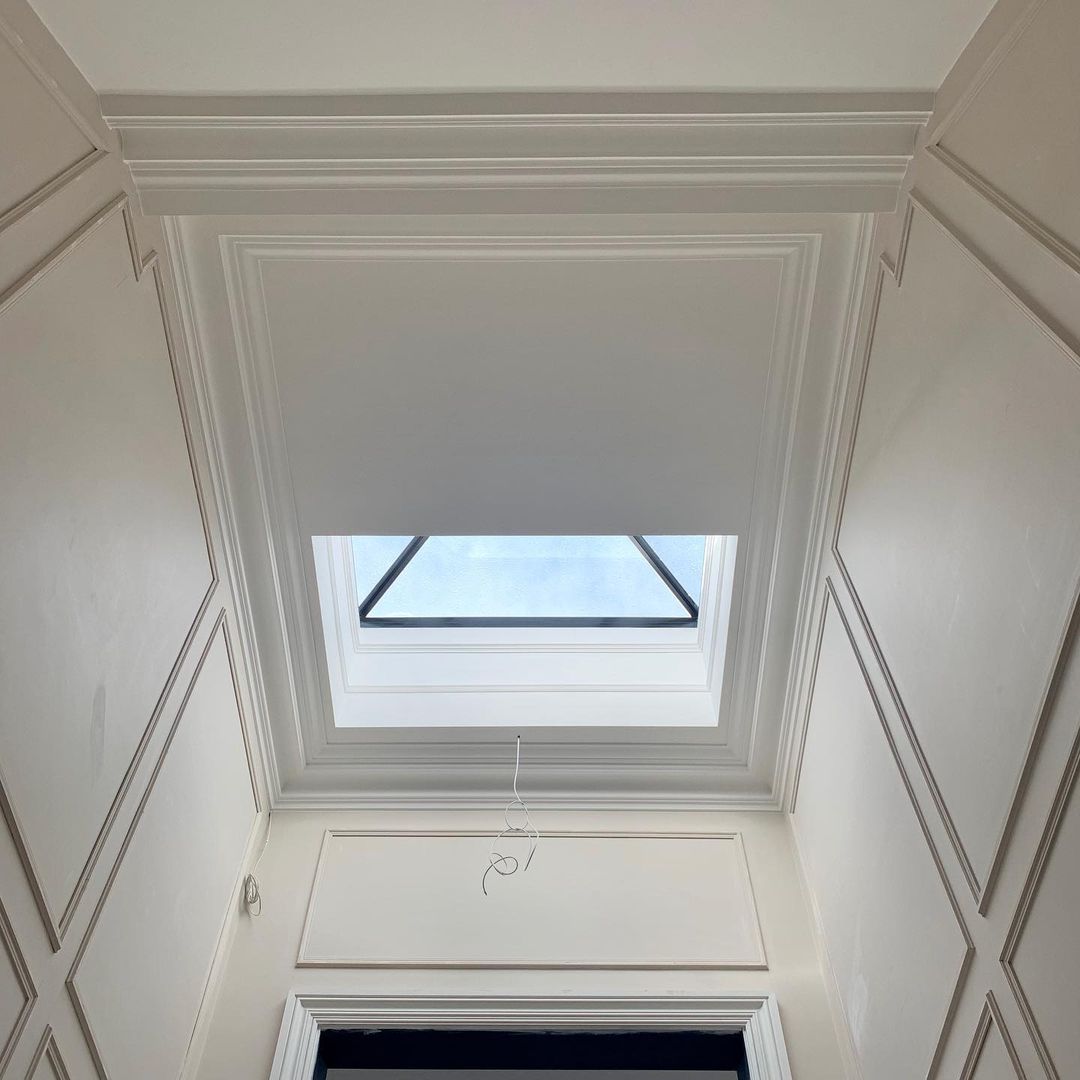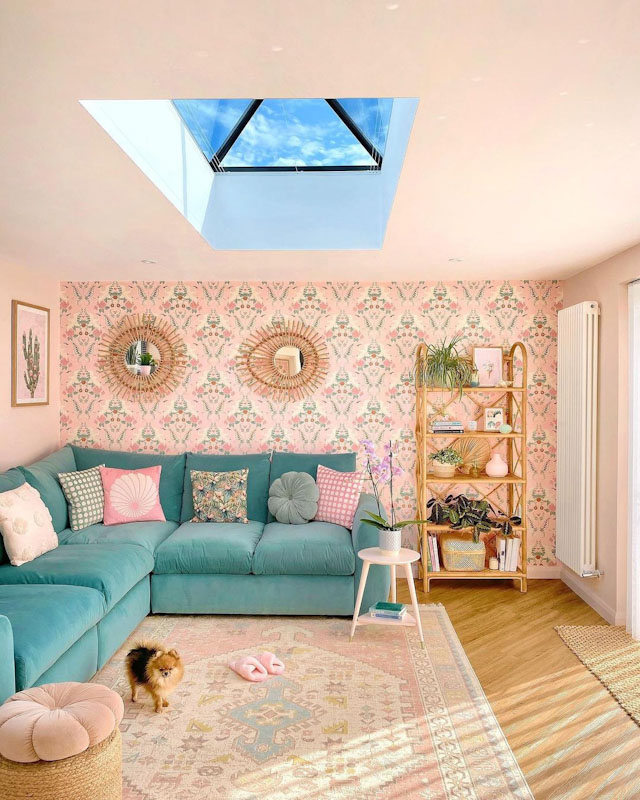 What is a Velux window?
Velux is the name of a brand that manufactures roof windows.
But the brand name has become an all-encompassing term for windows in a pitched roof. So if your builder says you need a Velux for your pitched roof, they actually mean any kind of pitched rooflight or roof window.
Pitched rooflights can also be made to open, just like a Velux window.
The main difference between a Velux window and a pitched rooflight is that Velux windows have thicker frames around the edges of the glass.
In contrast, the Roof Maker Luxlite pitched rooflight has no visible frame from the inside. This means it will give you more light than a Velux from the same sized hole in the roof.
What is a roof lantern?
A roof lantern is a three-dimensional rooflight in the shape of an elongated pyramid.
Roof lanterns are designed to be installed on flat roofs. They create a stunning architectural feature that adds height and light to your room.
The roof lantern's shape channels light from all directions and floods your space with natural light as the sun moves from east to west.
Roof Maker's slimline roof lanterns can be fixed (non-opening) or include an opening panel for ventilation.
Considering for a skylight for your home?
Roof Maker designs and manufactures an exclusive range of beautiful high-performance skylights for the home.
Our skylights are customisable, with a choice of frame colours, glass tints and glazing options. And bespoke sizes are available, so you're sure to find something that's perfect for your property.
You can browse our full range of skylights online or contact us for quotations, information and expert advice.
To get in touch with our highly experienced advisors call 0116 629 6297 or email [email protected].