Letting the outside flood in
Perfect for maximising ventilation, our opening rooflights come in a range of opening styles. Some even allow for rooftop access.
Call today and discuss your bespoke requirements with one of our friendly product experts. They will be happy to help find the right opening rooflight for your project.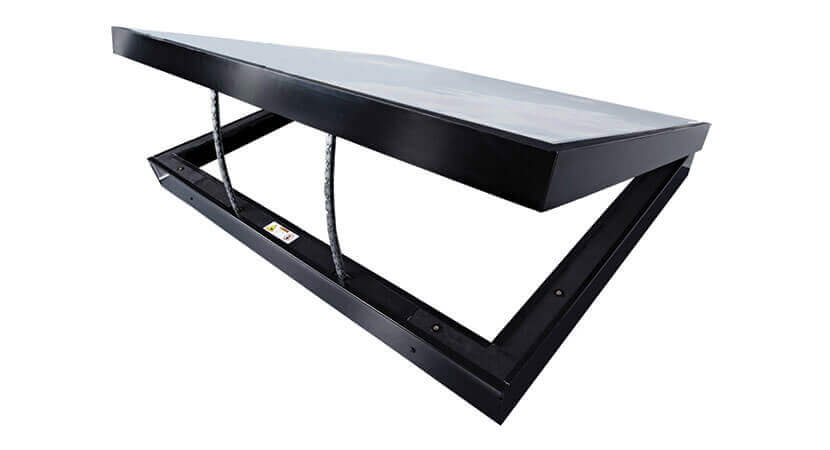 Hinged Opening Rooflights
Our electric, hinged-opening skylights feature a chain actuated mechanism, operated by a wall-mounted rocker switch.  The unit provides exceptional ventilation for hot rooms and comes with a free rain sensor, which closes the window if it rains.
view more
The Correct Pitch for Flat Rooflights
Just how flat is your flat roof? It may sound like a silly question, but knowing the pitch angle of a roof is critical when it comes to planning and fitting your new flat rooflight.
read article
Sliding flat rooflights
Our flat slide-opening skylights are designed to provide maximal daylight and ventilation.
View Sliding flat rooflights
Sliding roof lantern
Our pyramid-style, slide-opening roof lantern fills your room with daylight and fresh air.
View Sliding roof lantern