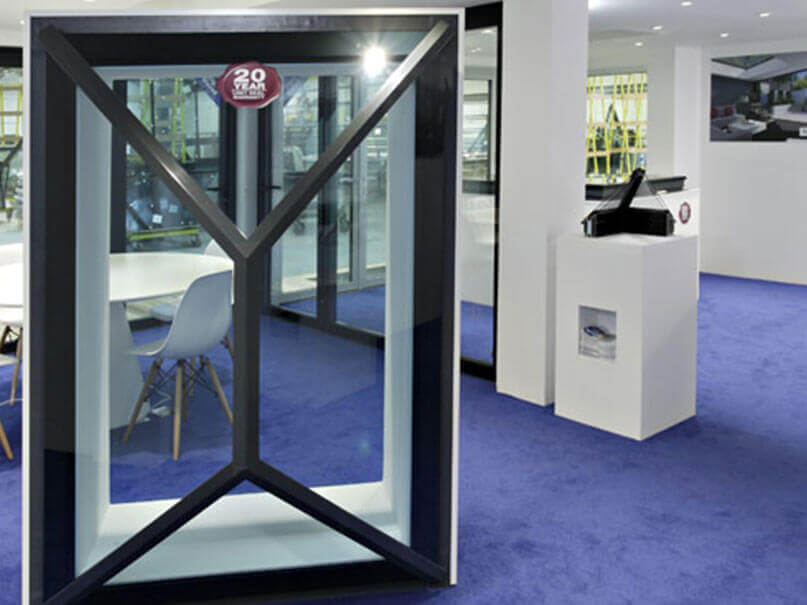 August 23, 2017
When you buy directly from us you will enjoy all the benefits of one of our full manufacturer Roof Maker Guarantees.
The warranty you'll receive is for the product itself, as opposed to the installation. However, if we install your roof lanterns or doors, we are likely to offer the same length warranty for the installation, as for the product.
We are so confident in the quality of our products, that we offer some of the best guarantees and warranties on the market.
This quick-reference guide will help to answer any questions you may have about your Roof Maker Guarantee
Glazed units
Our double and triple-glazed units offer exceptional durability and are designed to stand the test of time.
Unit seal warranty
All Reflex® and Reflex+ double and triple-glazed units are supplied with a 20-year unit seal warranty from the date of invoice.
The sign of a unit seal failure is a build up of condensation, or mist, within the sealed cavity. If this happens within the 20-year warranty period, the unit will be replaced free of charge provided that:
The original glass unit is returned to our factory for a full examination; and
The seals have not been damaged during fitting or glazed incorrectly
Roof Maker Guarantees have a credit-on-return policy, which means payment for the replacement glass unit is made first. Then, if the faulty unit is examined and it is agreed that a seal failure has occurred, a refund will be issued for the cost of the unit and delivery charge.
Please note that Roof Maker is only responsible for replacing the faulty unit and not for any other consequential costs.
Glazing systems
All rooflight and roof lantern glazing systems are covered by a 10-year guarantee against discolouration, cracking, shape deterioration and component failure.
Please note that the glazing bars and aluminium frames will not be covered if they have been subject to any sort of aggressive chemical cleaning.
Aluminium sections
Aluminium sections are guaranteed against bending, cracking and breakage under normal use and within normal environments.
Please note that installation, sealing and waterproofing are not covered by the guarantee and are the responsibility of the installer or roofer.
Electrical mechanisms
Electrical components within the roof, such as motors, switches and climate control units, are supplied with a 1-year guarantee. If they fail within this period, they will be repaired or replaced free of charge.
Consequential costs of these failures are not covered in any event.
Full Roof Maker guarantees and warranty information can be found on our website.
Warranty information
Terms and conditions of sale
For more information, talk to our experts
For further information on any of our products, please call 0116 269 6297to speak to one of our experts.